Current Affair and Siasi Debate
Pakistani Politics videos, current affairs, Halat-e-hazra, Videos.
Political, Entertainment and Other ebooks.

Discussions:

59

Messages:

241

فواد – ڈيجيٹل آؤٹ ريچ ٹيم – يو ايس اسٹيٹ ڈيپارٹمينٹ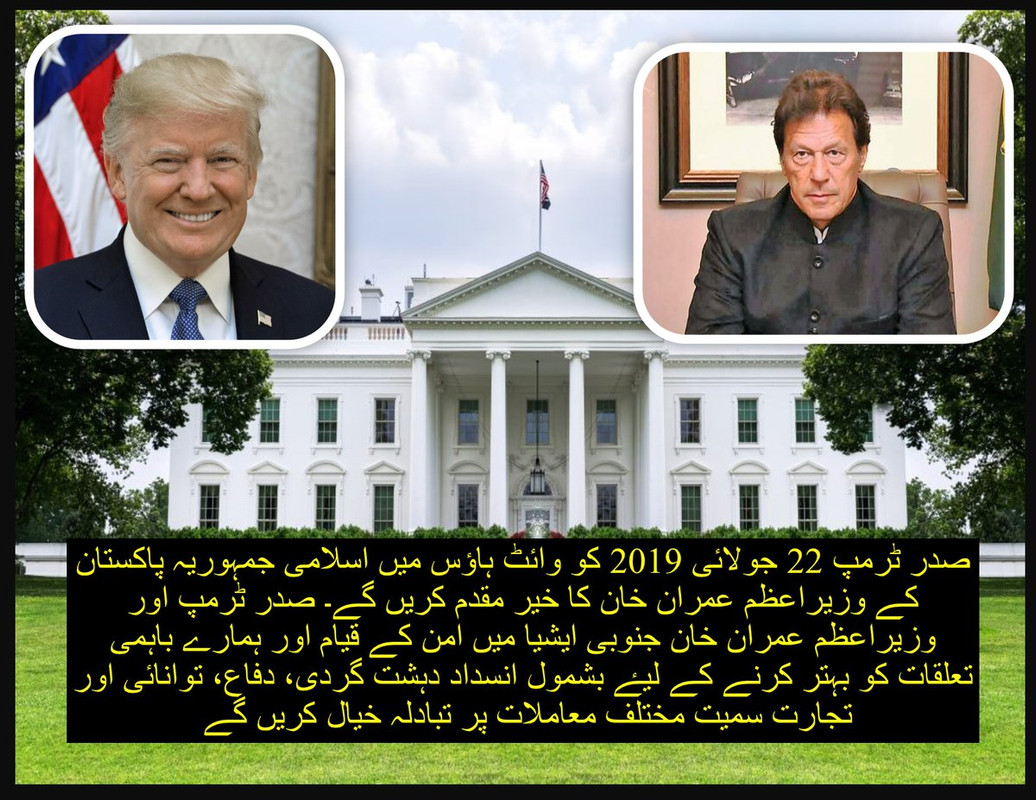 اسلامی جمہوریہ پاکستان کے وزیراعظم عزت مآب عمران خان کا دورہ امریکہ سیکرٹری اطلاعات کا بیان


وائٹ ہاؤس
​
دفتر برائے سیکرٹری اطلاعات
برائے فوری اجرا
10 جولائی 2019​

صدر ڈونلڈ جے ٹرمپ 22 جولائی 2019 کو اسلامی جمہوریہ پاکستان کے وزیراعظم عمران خان کا وائٹ ہاؤس میں خیرمقدم کریں گے۔ اس دورے کے موقع پر بہت سی آویزشوں کے شکار اس خطے میں قیام امن، استحکام اور خوشحالی کے لیے امریکہ اور پاکستان کے درمیان تعاون بڑھانے پر توجہ مرکوز کی جائے گی۔ صدر ٹرمپ اور عمران خان انسداد دہشت گردی، دفاع، توانائی اور تجارت سمیت بہت سے امور پر تبادلہ خیال کریں گے جس کا مقصد پرامن جنوبی ایشیا اور دونوں ممالک میں پائیدار شراکت کے لیے حالات سازگار بنانا ہے۔


فواد – ڈيجيٹل آؤٹ ريچ ٹيم – يو ايس اسٹيٹ ڈيپارٹمينٹ
digitaloutreach@state.gov
...​